Raikan007's Teamtalk Guide Fm14 (updated)
"How to get the right reaction!"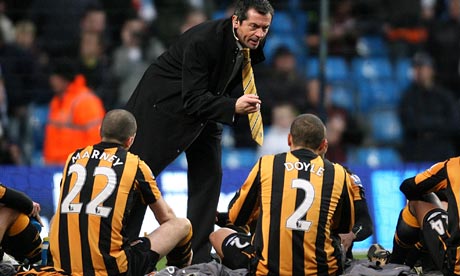 After many years since Wolfsongs teamtalk guide came out and has since sort of become obsolete, I decided that I would share with you my approach that I have when managing my squads during the all important team talks pre-game/halftime/post game..

A very important thing to remember is that your experience (Sunday League/Semi Professional/International) plays a vital role in the effect your team talks have, especially in your first season in charge, well mostly the first 6 months or so!

If your players are not reacting at all, or worse, negatively to your team talks in your first season with Semi Pro experience when managing Manchester United (which will 95% of the time happen) then I suggest not doing any team talks until you have won a cup or finished the season... The more your squad get to know you the more they will react!

This can be increased by praising players after good performances, making you one of their favoured personnel is a must for as many players as you can in your squad! This is an important part that a lot of people do not even consider!



Important notes so far:




​

[*=center]

So, do not expect positive reactions in the first season, maybe only closer to the end! So be patient..


[*=center]

If you are getting negative reactions from your players at the start of the game, either get your AM to do the talks or say nothing at all! Sometimes saying nothing at all spurs the team on to do better, especially if you are down at half time!


[*=center]

Keep in mind your manager experience in relation to your team you select at the start! Choosing Man City/Real Madrid and setting your experience as Sunday League is not a good idea


[*=center]

Praise players and hopefully you will become one of their favoured personnel
Ok, so lets get into the actual team talk options...
(please note that these are for 2nd year onwards and for at least Professional experience from the start, these can also be used in the first season with any other experience lower than Pro, but you might struggle to get the correct reactions, just try it, if it works, that is great, if not, do what I mention above)


If your player had picked up a rating of around 7.4 and over the previous game, maybe he scored a goal or two or defended well, he will now have an option (over the defualt ones) that say's "I want to see more of the same from you" if this is an option I suggest using it 99% of the time!

If the player played really badly the game before, rating below 6.0 you should be able to say that "you expect better" from him today, use that if you have this player starting again!

This however, can only be done once you have selected the "full team's team talk" which brings me to the main part of the thread so far:



Bigger opposition


(when you are not favorites for the match)
Home/Away:
(this is my own little trick I use and have implemented with great success)
(team talk)
Calm/Assertive/Passionate:
"Just go out there and relax and play your natural game, the result will come"
View attachment 316403
this relaxes your players and if you do lose, will not affect their morale that much!
then:
(individual)
Calm/Passionate:

"I have faith in your ability"
View attachment 316402
Now this most of the time adds and motivated to most of your players who are already relaxed making it a double impact team talk which works 100% of the time, well for me as seen in the red box on the right hand side
.
I also suggest using the following, espe

cially when away from home

:
(calm/reluctant/passionate)
View attachment 316407
View attachment 316408
then:
(individual)
Calm/Passionate:

"I have faith in your ability"
"There is no pressure on you today"
this should take the pressure off your players, especially away from home
[HR][/HR]
Smaller
opposition


(when you are favorites for the match)
Home

:




(team talk)
Calm/Assertive/Passionate:
"I expect a win"
"Come on lads, we are favorites, lets show them what we can do"
"Let's give them a performance they are expecting from us here"
"A team such as ourselves should be winning this game without any problem at all"
Away:

"Let's do it for the fans
"Let's give the fans something to cheer about"
(see overall team talk box, I selected the assertive a team such as ourselves...)
View attachment 316405
then:
(individual)
Calm/Passionate:
"I have faith in your ability"


View attachment 316405
(see individual team talk drop down menu's, I used I have faith and got a few more good reactions out of my players)
​
Last edited: